NIR VCSELs for Gas Analysis (TDLAS)
VERTILAS NIR VCSEL product portfolio offers single mode lasers with specific wavelengths to detect several gases. Lasers are available from 1.3 µm to 2.3 µm.
The product portfolio consists of standard products to address the main applications. Furtheremore, VERTILAS can develop and produce customer specific products with dedicated wavelengths, performance or packaging options.
Below you can see a listing of the lasers available and the respective gases that can be measured.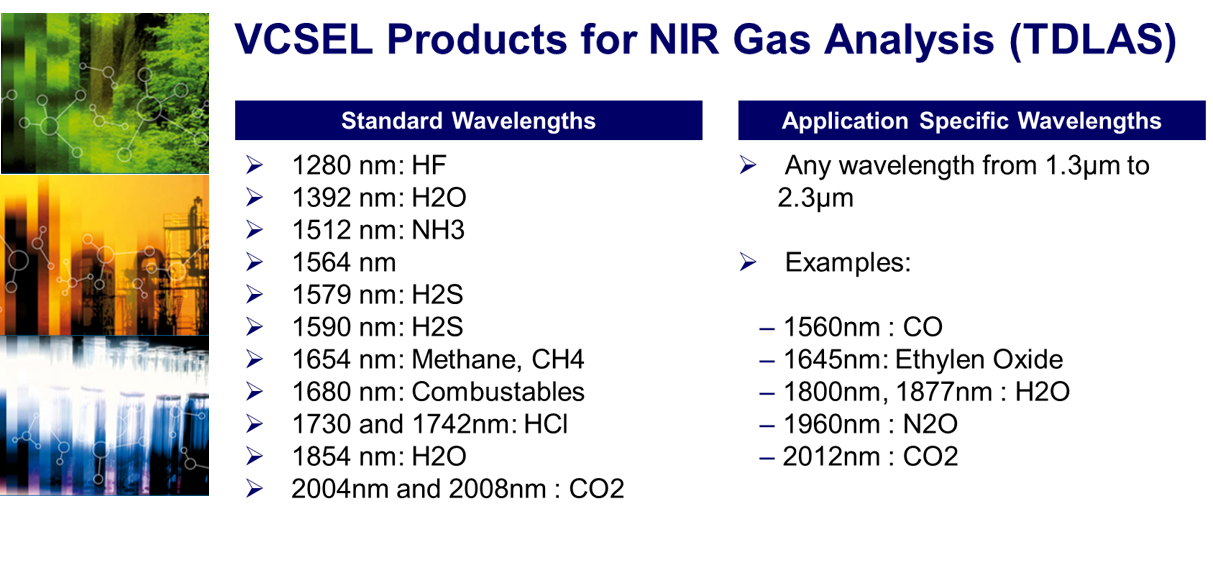 Download NIR VCSEL Product Catalog

vertilas_vcsel_gas_analysis_v10_0.pdf
Download 2.3 µm VCSEL

nir_vcsel_2_3um.pdf